মানব জমীন
Germany extends Mali military mission for last time – DW – 05/26/2023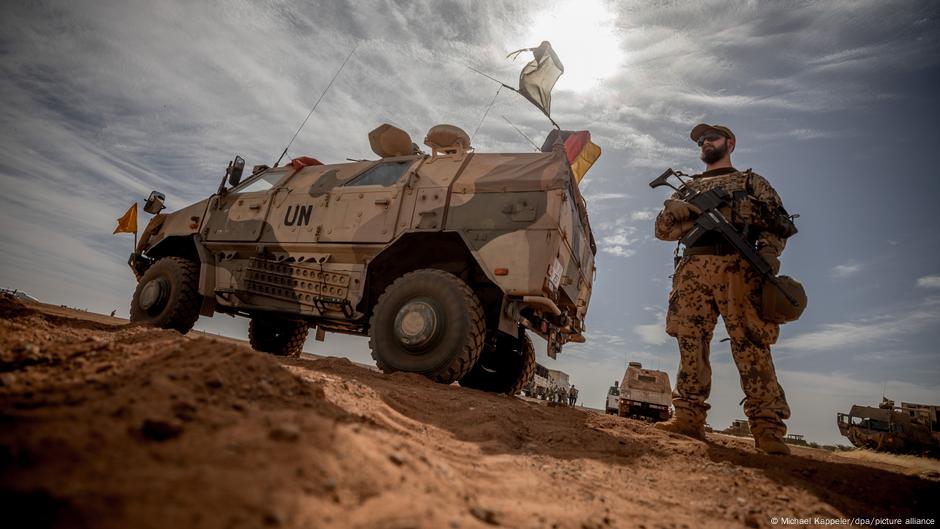 Germany's parliament, the Bundestag, on Friday voted to extend the country's military deployment with the UN's peacekeeping mission in Mali for another year.
The new and final mandate is to end on May 31 next year. Around 1,400 German troops are part of the Multidimensional Integrated Stabilization Mission in Mali(MINUSMA).
The mandate was approved by 375 votes to 263, with one abstention. All the opposition parties voted against the motion. The main conservative opposition bloc CDU/CSU had called for troops to be pulled out by the end of this year.
German military missions overseas require a mandate from parliament, which is typically granted on an annual basis.
Plan takes into account elections in Mali
The German government in November announced its plan to wind down the country's participation in the mission by mid-2024. It said the timing was meant to take into account the election in Mali that was expected in February and ensure a structured withdrawal, points that the opposition questioned on Friday.
Germany has for the past 10 years contributed troops to MINUSMA, which is described as the UN's most dangerous peacekeeping mission. Mali has faced destabilizing attacks by armed extremist groups linked to al-Qaida and the Islamic State group since 2013.
However, Mali's new military government has repeatedly obstructed German operations in the country, in particular by refusing flight clearance for reconnaissance drones. Mali has been ruled by a military junta since a 2020 coup against an elected president.
Coalition vows orderly withdrawal
The withdrawal must be conducted in an orderly way and in coordination with Germany's international partners, lawmaker Agnieszka Brugger of the Greens said on behalf of the ruling coalition.
CDU/CSU defense spokesman Florian Hahn, on the other hand, said the troops' security and provisions could no longer be guaranteed and that there was no longer any question of fulfilling the original mandate.
With respect to the Malian elections, Hahn said: "All of you know that these elections will probably not be held."
dh/nm (dpa, AP)